Star wars

CD Projekt announced a lot of games this week. Perhaps too many.

The company released its group strategy update on Tuesday, a presentation primarily for investors but shared publicly where the studio's ravenous fans could start lapping up what few details were given.

The long and the short of it was, in addition to the bits and pieces the company's development teams are already working on (such as the Phantom Liberty DLC for Cyberpunk 2077 and the next-gen update for The Witcher 3 they're supposed to be working on), the company now has seven new projects in the works:
Project Orion, a full sequel to Cyberpunk 2077 in development at the company's new Boston studio (not to be confused with CD Projekt-owned Boston dev The Molasses Flood)
Polaris, the first instalment of a new trilogy of The Witcher games, developed by CD Projekt Red. Like its forebears, this will be a AAA RPG
Canis Majoris,a "full-fledged Witcher game, separate to the new Witcher saga starting with Polaris," developed by an external studio (but one led by ex-Witcher developers)
Project Sirius, another Witcher spin-off developed by The Molasses Flood
Project Hadar, a brand new IP currently in its conceptual phase and being developed within CD Projekt
Now, announcing multiple games in one hit, even within one franchise, is not out of the ordinary. Ubisoft did this just a few weeks ago with its Assassin's Creed showcase, lifting the lid on at least five new titles. There is a crucial difference, however.
STAT | 20,000 – The number of employees Ubisoft has around the world to help make that slate of Assassin's Creed games
STAT | 493 – The number of employees CD Projekt had on average in 2021, according to its full-year earnings report

It's also worth noting there is no timeline for these titles. The new Witcher trilogy is likely to be many, many years away from completion. But even so, it's a little concerning at how early these have been announced.
With early announcements come expectations – a lesson you would have thought CD Projekt learned with Cyberpunk

Early game announcements have become increasingly common in recent years, if only for hiring purposes (the latest example being EA Motive and its new Iron Man game). 'Come and make a boatload of Witcher games' is an easier sell to new recruits than 'We're finally done fixing Cyberpunk 2077, so come and work on whatever we do next.'

But with early announcements come expectations – a lesson you would have thought CD Projekt learned with Cyberpunk. That game was first teased in 2013, and the hype that built up in the following years was intense to say the least.
STAT | 50,000 – Number of likes a single-word tweet that merely assured the account was still active. Said post also got over 15,000 retweets. Both stats still seem utterly absurd.

That pressure can't have helped matters when Cyberpunk 2077 launched with so many issues, even after months of crunch. None of these seven games are likely to be out within the next two to three years – especially if the studio actually follows through on its renewed promise to avoid crunch – and yet CD Projekt is already building anticipation for them.

To an extent, I can see why the studio announced these seven projects in 2022. The studio is currently on something of a high at the moment, with Cyberpunk 2077 sailing past 20 million sales in two years – already halfway to the 40 million managed by The Witcher 3 in seven years, despite the problems the sci-fi game had. The IP has also been boosted by the acclaim for Cyberpunk: Edgerunners, the Netflix anime series. Investors want to know what's next, and here's CD Projekt laying out years of plans for both IPs, plus a brand new one.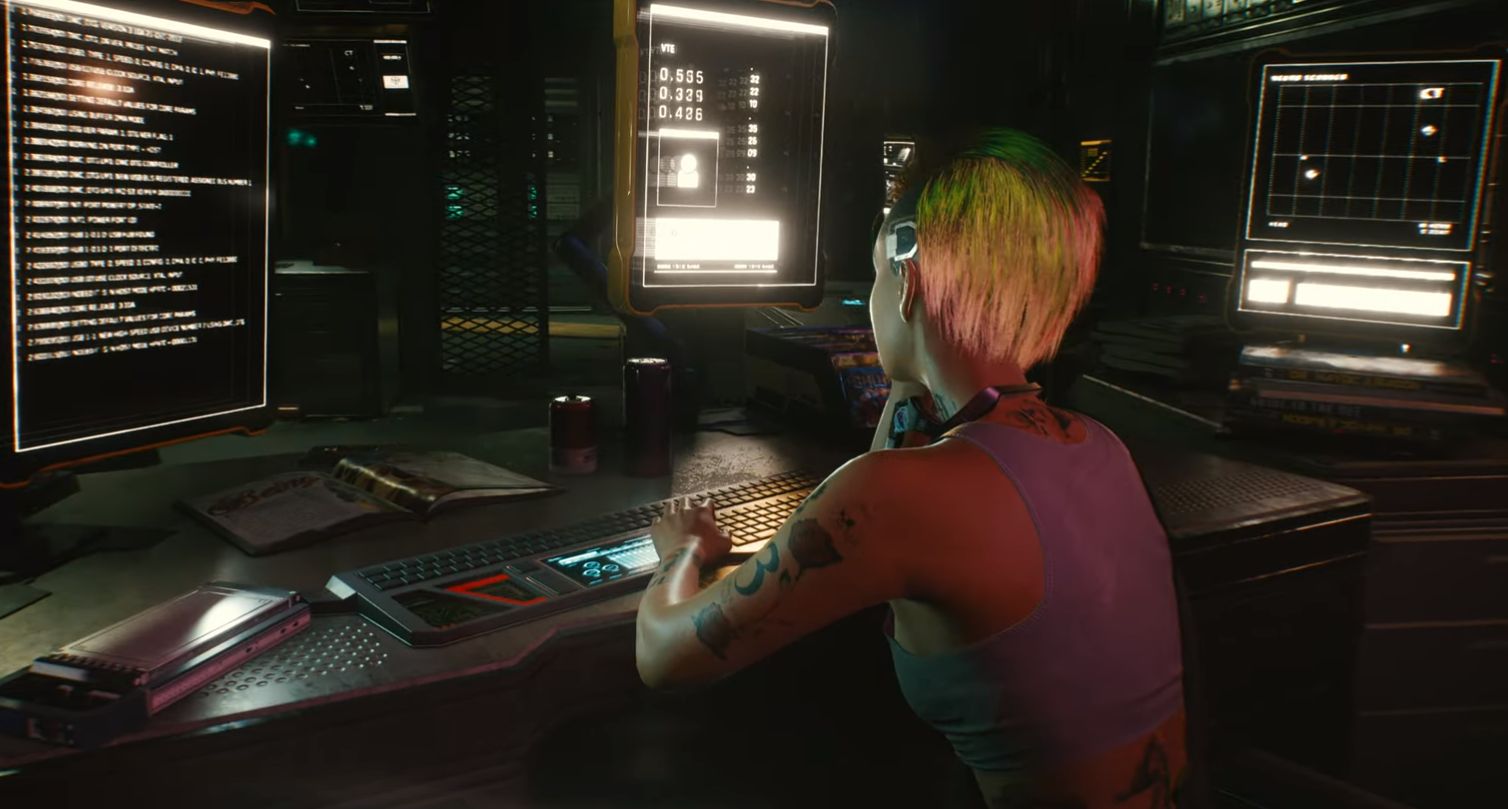 CD Projekt's shares actually spiked after the strategy was announced, rocketing to nearly 120 PLN ($24.10) and yet to sink much below $110 PLN ($22.08) in the days since. That said, it's still barely a quarter of the $446 PLN ($89.55) the share price reached ahead of Cyberpunk's launch in 2020.

Things might be looking more positive overall, but let's take a look at the hurdles the studio faces. Yes, the company found a winning formula in The Witcher 3, but it's now shifting that series to Unreal Engine 5, an engine the studio has never used before. Yes, it has laid the groundwork for Cyberpunk as a franchise and could feasibly built a sequel set in a revamped and expanded Night City, but the fixes in the recent Edgerunners update to the game (named to coincide with the Netflix series) shows the team is still ironing out the kinks from that game's troubled launch.
CD Projekt has released four major games in 20 years, and here we are looking at the next seven

Then there's the historical cadence of releases. Not counting expansions, mobile games and Gwent spin-offs, the company has only produced four games since its development studio CD Projekt Red was first formed in 2002. Four games in 20 years, and here we are looking at the next seven.
STAT | 2057 – The year the last of the announced CD Projekt games would launch, if the studio keeps to its past release cadence of one title every five years.

That might be a stretch; CD Projekt Red has grown considerably over the years and now has teams in Warsaw, Wrocław, Kraków, Vancouver and Boston, plus The Molasses Flood. It's a much larger company than it was, but given the struggles it's had developing and releasing one game at a time, multiple projects seems to be more than a little over ambitious.

Speaking of which, the company also said most of these upcoming games will feature multiplayer.

Two years after launch, there's still no word on the multiplayer mode for Cyberpunk 2077, nor are there proper multiplayer modes in any of The Witcher games (I'm sorry, Gwent doesn't count). Once a